Iowa State Bacon Expo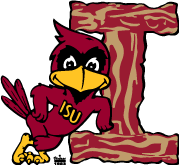 JUST ANNOUNCED: Bacon Expo 2015 will be held on October 10 in the Hansen Agriculture Student Learning Center! Tickets go on sale September 4. We'll see you there!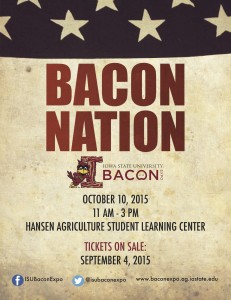 Thank you to all those who attended the 2014 Bacon Expo! It was a huge success thanks to all the attendees, vendors, clubs, sponsors and volunteers! We look forward to seeing you all again at this next year's Bacon Expo.
Interested in being a vendor, club or sponsor? Email us at baconexpo@iastate.edu.
Don't forget to connect with us on Facebook and Twitter for bacon recipes, updates, and more sizzlin' excitement!
The Iowa State Bacon Expo is an event dedicated to expanding the horizons of bacon lovers and educating the public about bacon. The Iowa State Bacon Expo is the only student-powered bacon oriented event of its kind in the United States. As an event born from the College of Agriculture and Life Sciences at Iowa State University, the Bacon Expo looks to educate the minds and fill the bellies of its participants with sweet, sweet delicious bacon!