Iowa State Bacon Expo
BACON EXPO 2018:
BACON AT THE BIG TOP
OCTOBER 6TH 11 AM – 2 PM
YOUR 2018 EXEC TEAM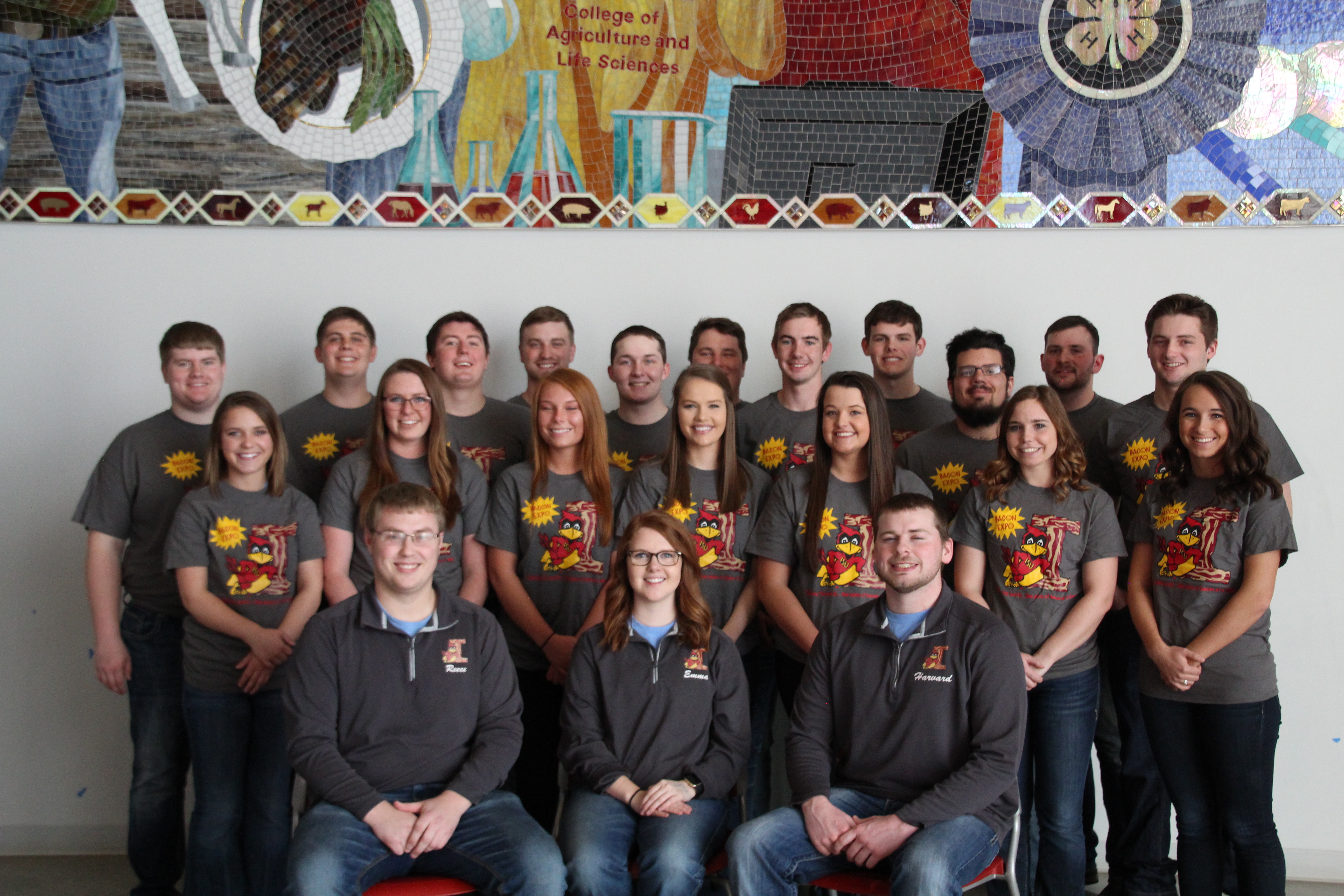 Bacon Expo is a family-friendly event that brings Iowans (and even some out-of-staters) together, all for the love of bacon. While attendees snack on traditional bacon strips and unique bacon items (previous years have seen chocolate-covered bacon, bacon cupcakes, jalapeño-wrapped bacon and much more), they can also enjoy live entertainment and learn about Iowa's pork industry via ISU student organizations, vendors within the industry and the Bacon Expo Education Committee.
Don't forget to connect with us on Facebook and Twitter for bacon recipes, updates, and more sizzlin' excitement!
---
 Click here to read about how Bacon Expo is helping the Special Olympics of Iowa!

---
---
THANK YOU!
We would like to extend a huge thank you to all of those who made the 2016 Iowa State Bacon Expo a success! The event would not have been possible without our record number of student organizers, vendors and sponsors. Special thanks to Iowa Select Farms, Iowa Pork Producers Association, Merck, Iowa Corn, Livestock Plus, and Summit Agricultural Group for sponsoring the largest student-run bacon expo in the country. We hope each and every one of you consumed generous amounts of bacon and we look forward to seeing you next year! ‪‬
---
If you are interested in sponsoring this years event click here!